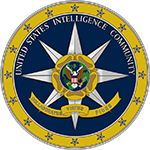 SYSTRAN è stata una delle prime aziende a sviluppare software di traduzione automatica. Fondata nel 1968 sulla base di ricerche pionieristiche svolte presso l'Università di Georgetown, SYSTRAN ha sempre avuto l'obiettivo di facilitare la comunicazione tra persone in lingue diverse con l'aiuto di software che consentano di tradurre automaticamente le informazioni da una lingua all'altra.
During the Cold War, SYSTRAN cooperated with the US Air Force to create the first effective translation software from Russian to English. SYSTRAN continues to collaborate with the US Department of Defense and Intelligence Community to develop new language pairs as driven by geopolitical events.
Today SYSTRAN licenses highly scalable, open architected Machine Translation solutions on GSA Schedule to over 30 Federal Agencies including the Intelligence Community and DoD Commands. These solutions are used for translating information for DOCEX, Intelligence, Triage, Communications, Gisting and Broadcast applications. SYSTRAN is utilized everyday by these agencies on programs such DLIPS, CyberTrans, FLUENT, Highview, LanguageNow and Coalition Chatline Plus.
SYSTRAN also provides customized Machine Translation Systems and Translation Services including Custom Language Pairs, Domain Specific Systems and R&D; to multiple US Government customers.
Moreover, SYSTRAN offers a scalable family of commercial off-the-shelf (COTS) machine translation software and services and technical support through SYSTRAN's Federal GSA Schedule. Contract Number: GS-35F-0364V. To request a copy of SYSTRAN's offerings on GSA Schedule click here for SYSTRAN's Schedule and Price Catalog.
For U.S. Government sales and inquiries contact: [email protected]

Beth Flaherty, Director SYSTRAN USG: [email protected]