Trusted by Intelligence Community, Army, Law Enforcement Agencies, Large Integrator Contractors
In today's world, efficient intelligence tools and real-time information is crucial
Today's defense and security organizations are up against all sorts of growing threats, including traditional menaces like civil conflicts, nuclear and chemical arms, weapons of mass destruction and terrorism; but also newer threats such as cyber-attacks, cross-border piracy, narcotics trade and natural disasters due to climate change. As a result, now more than ever, they need the most efficient intelligence tools possible.
However, as their need for real-time information for quick decision making increases, they face huge challenges in terms of data collection and usage:
Exponential amounts of information to be collected and processed (social media, rise of User Generated Content)
Variety of sources and formats (text, audio, video, image)
Multiple languages and lack of linguistic skills and expertise, especially in Middle Eastern languages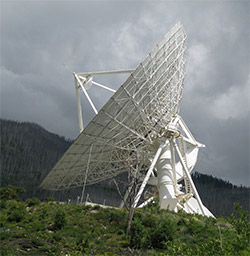 How SYSTRAN helps
Deployed in HQ or on the field, SYSTRAN solutions help defense and security organizations improve multilingual information retrieval and usage while streamlining interoperability and collaboration.
Intelligence success requires the ability to deal with growing amounts of multilingual content. SYSTRAN solutions can be integrated into any Information Retrieval (IR) or communication systems to facilitate multilingual Information Retrieval and Document Exploitation (DOCEX).
Success of international defense and security cooperation relies on effective communication and coordination. SYSTRAN facilitates communication in the context of cross-border investigations, or inter-allied military missions.
SYSTRAN Enterprise Server is the only comprehensive solution able to meet the full range of translation needs of defense organizations. It offers 55 languages in more than 140 language pairs (lien vers la brochure languages sans formulaire) and other language can be built on demand.
Some of our customers: NATO, Europol, U.S. Department of Defense (DoD), Intelligence Community, French Ministry of Defense, French Ministry of Justice, French Ministry of the lnterior, Swedish Armed Forces...

Download brochure

Contattateci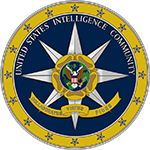 SYSTRAN Solutions for U.S. Government
During the Cold War, SYSTRAN cooperated with the US Air Force to create the first effective translation software from Russian to English. SYSTRAN continues to collaborate with the US Department of Defense and Intelligence Community to develop new language pairs as driven by geopolitical events.
Today SYSTRAN licenses highly scalable, open architected Machine Translation solutions on GSA Schedule to over 30 Federal Agencies including the Intelligence Community and DoD Commands.
These solutions are used for translating information for DOCEX, Intelligence, Triage, Communications, Gisting and Broadcast applications. SYSTRAN is utilized everyday by these agencies on programs such DLIPS, CyberTrans, FLUENT, Highview, LanguageNow and Coalition Chatline Plus.
SYSTRAN also provides customized Machine Translation Systems and Translation Services including Custom Language Pairs, Domain Specific Systems and R&D; to multiple US Government customers.
Moreover, SYSTRAN offers a scalable family of commercial off-the-shelf (COTS) machine translation software and services and technical support through SYSTRAN's Federal GSA Schedule. Contract Number: GS-35F-0364V. To request a copy of SYSTRAN's offerings on GSA Schedule click here for SYSTRAN's Schedule and Price Catalog.

Download brochure

Contattateci